Kids Christmas Yoga


December 18 (Wednesday) at 9:30 am
Class length
1 hour 30 minutes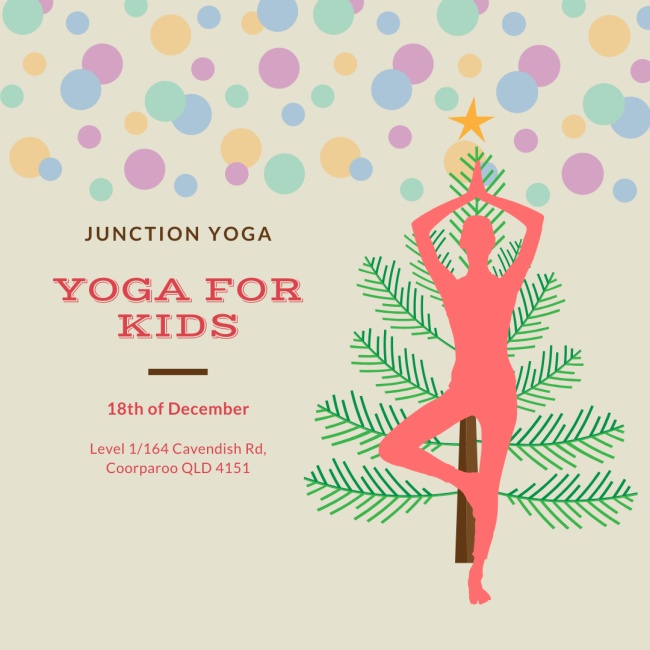 Junction Yoga is hosting a very special Kids Christmas Yoga session to help your little yogis find some calm this festive season.
This workshop will be hosted by Tracy Jemmott and she has a fun interactive morning planned for primary school aged children.
Parents and carers – you can drop your yogi off and finish your Christmas shopping or enjoy a quiet coffee across the road at Coorparoo Square.
Date: Wednesday 18.12.2019
Time: 09.30am to 11.00am
Venue: Junction Yoga, Level 1/164 Cavendish Rd, Coorparoo
Wear: Your best Christmas T-Shirt and comfy shorts or tights
Bring: Water Bottle
Cost: $25
Please use Parent/Carer name when booking. You will then receive an email to register details for your child/children.
You will need to purchase the class twice for 2 children due to a limitation with our booking system (sorry for the inconvenience).
Sorry - that class has already taken place!