Chair Yoga (Single Class)
Chair Yoga is an online class live streamed every Sunday at 9:30am. A recording of the class is also available for 24 hours.
How it works:
Book into a class via the class schedule on our website.
You will receive an email confirming your booking with a link to your online class
Set up your home yoga space with a suitable chair (eg dining chair without arms)
Classes are delivered via a software application called "Zoom". Install the Zoom app on your computer / device prior to your first class. Let us know if you need some help.
Join the live class 5 minutes early to say hello to your teacher Tracy.
After class you will receive an email with a class recording that is available for 24 hours. You can watch the class later if you can't attend 'live'. So much flexibility!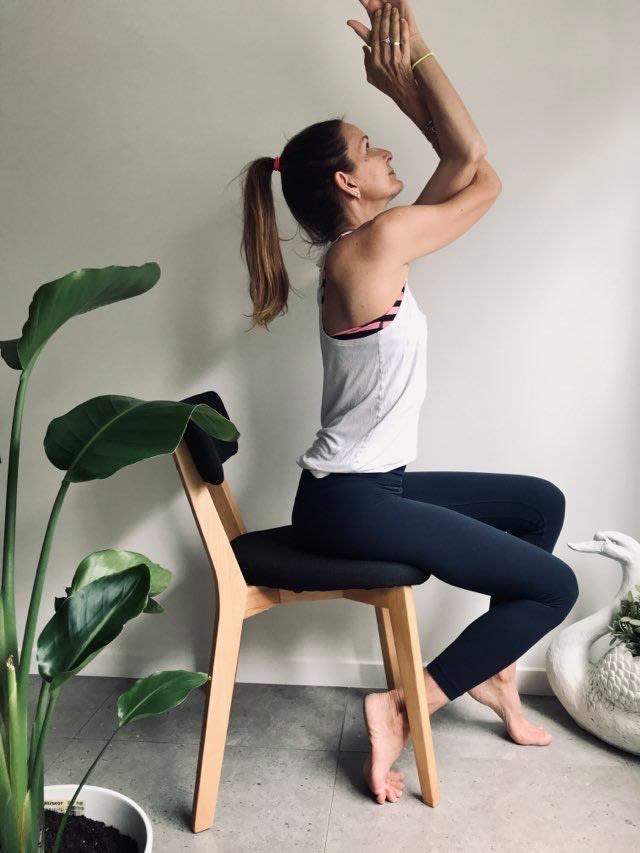 About Chair Yoga:
Yoga offers a vast range of physical, mental and emotional benefits. The traditional practice is sometimes not accessible to those suffering from injury, high blood pressure, arthritis or less limber muscles. Chair yoga is a wonderful practice which brings yoga to a chair.

In a chair yoga class we spend time synchronising breath and gentle movement and finding space in the lungs and clarity in the mind.

Chair yoga brings focus to anatomical alignment and teaches students how to breathe into each posture, to learn to listen to our bodies again. This practice reinstates body awareness and balance. Chair yoga is also great for a stretch while you're at the desk!

Tracy is qualified in the Lakshmi Voekler Chair Yoga Method (TM) and looks forward to teaching chair yoga to students with varied levels of ability and expertise.